As we face serious challenges to the future of the California citrus industry, such as the devastating disease Huanglongbing, water shortages and labor shortages, we feel now is the time to invest in our programs. To expand our impact, our vision includes infrastructure improvements that will enable us to increase Lindcove access for both the citrus industry and for educational outreach events. If we educate ourselves, and the youth in our communities, we will build a stronger industry now and for the future of citrus.
We have a deep passion for science and agriculture and want to expand our work with the youth in our community. Engaging young people today will inspire them tomorrow—and the citrus industry needs inspired young minds to continue our work into the future.
We know we can do more, but we need your help.
State-of-the-art facilities
Expanding and improving our capabilities for citrus research is critical for developing new citrus varieties, responding to pests and diseases and growing better citrus crops. Improved facilities such as expanded laboratory space to house more equipment, an insectary to study insects and diseases, and dormitories to house visiting scientists will accelerate research discoveries.
An enhanced multi-use venue for educational programming and industry events.
An enhanced multi-use venue designed to host educational programming and industry events will also serve as a visitor welcome center and the hub of public activities at Lindcove. Enhancements will include the addition of state-of-the-art audio-visual equipment with teleconference/video features for added connectivity, which is already set to be installed summer 2019. A welcoming outdoor picnic space will be created and used as an outdoor area to eat lunch, hold small meetings outside, and soak in the beautiful view of the Lindcove property from the hillside.
The entrance road leading to the Citrus Center will be paved along with the parking lot on the hillside, allowing for easy access, large capacity parking, emergency vehicles and oversized vehicle parking.
Educational Programming in Citriculture
New programs for youth and industry,
The future of citrus is in education. Our goal is to produce STEM programming for school aged children that will inspire the future generation of engineers, scientists and problem solvers. By creating hands-on learning opportunities that are engaging, modern and fun, we will spark passion in the hearts of young people and create the future leaders of citrus.
There is also a need for increased trainings and educational opportunities for industry professionals today. As technology changes, and the industry faces more complex issues, Lindcove is an advocate for the industry every step of the way, providing research and information for protection, growth and health of citrus.
Two new citrus demonstration orchards will be planted close to the center to provide convenient access for programs to facilitate hands-on research and learning opportunities.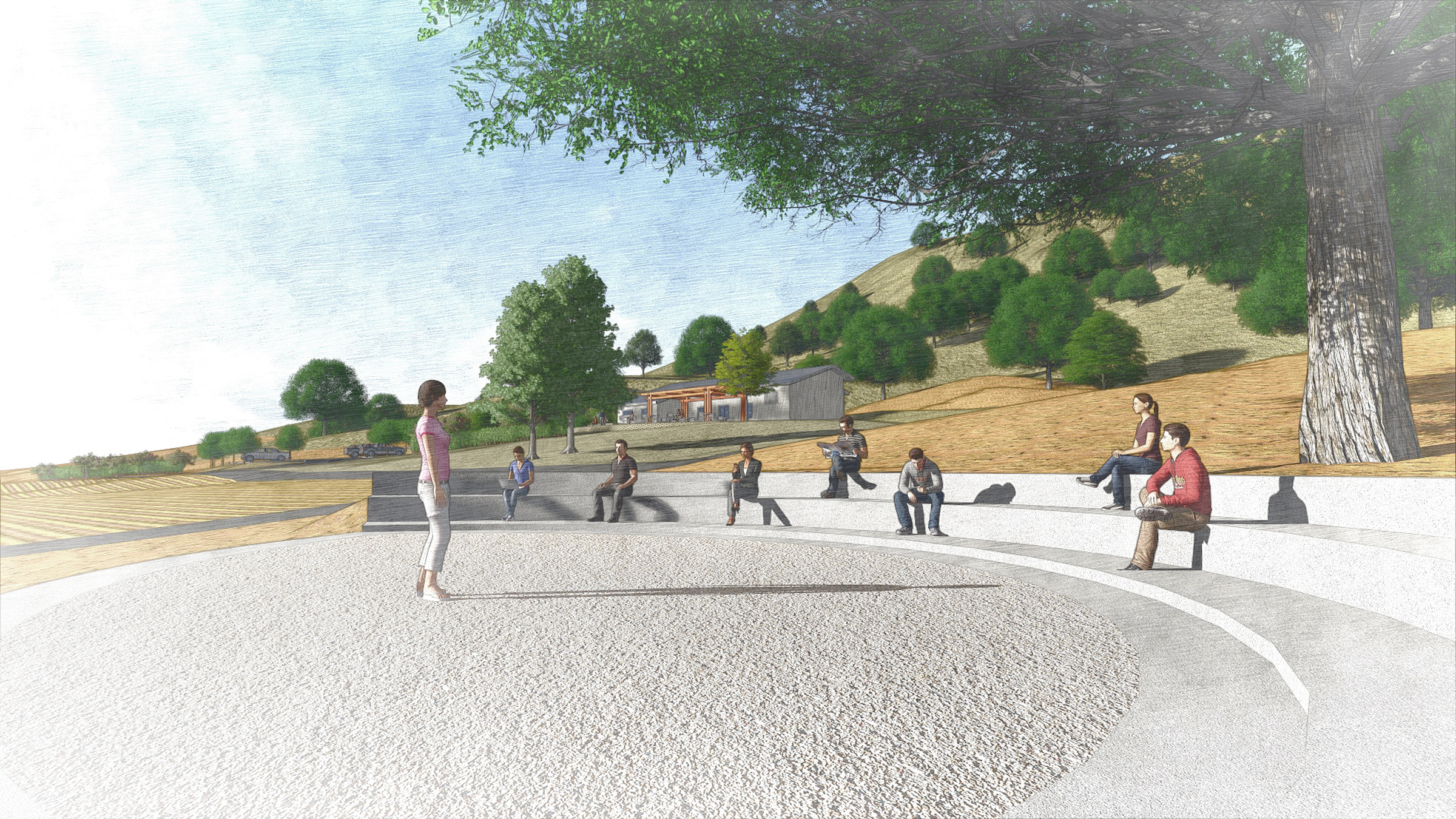 Outdoor education brought to life.
An outdoor amphitheater will be constructed under the oak tree on the the hill, as a fun outdoor educational space for children and adults to enjoy. The beautiful backdrop is the perfect place to learn about citrus and agriculture as guests overlook the citrus orchards below. It will provide easy access to one of the demonstration orchards as part of future citrus trainings.
THIS IS THE FUTURE OF CITRUS AT LINDCOVE—WILL YOU HELP US GROW? DONATE TODAY.